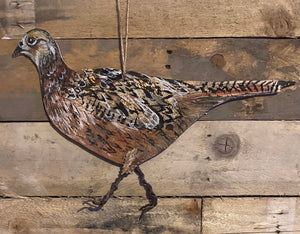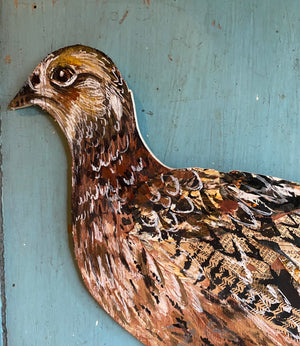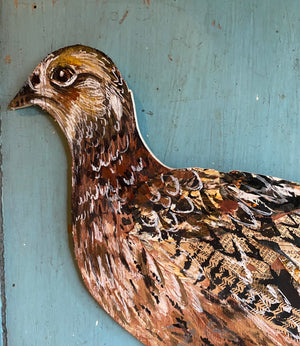 Hand painted wooden common female Pheasant
Hand painted female Pheasant wooden decoration.
I have used 9mm plywood.
Twisted florist wire for feet.
Twine loop.
All of my wooden birds are one off pieces, truly unique in their shape, colour and texture.
I am a keen collector of antique folk art decoys and birds, my collection has inspired me to create my own version of wooden birds and animals. 
Dimensions; 45cm x 25cm
Fine sand paper has been applied to the edges, but these are a handmade item which are rustic in their appearance.
Please allow 14/21 days for your Pheasant to be created!