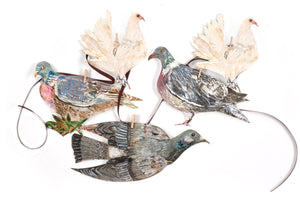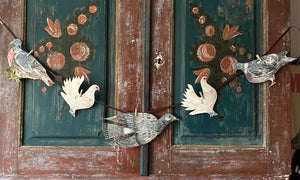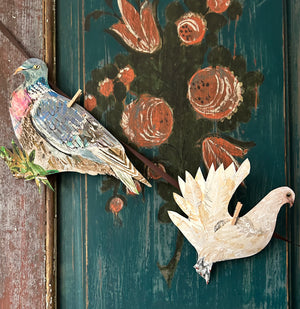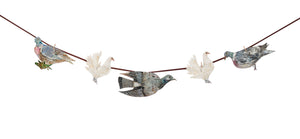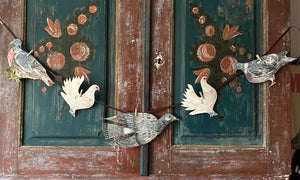 Pigeon/Dove fine art paper garland
Fine art paper Dove/Pigeon garland.
Printed onto acid and lingin free cotton rag paper using pigment inks.
Each bird is cut out by hand and each garland includes five birds.
A 1.5m length of brown ribbon and five miniature wooden pegs are included to make up your very own garland to decorate your home.
Please allow 7/10 days for your Doves to be printed, cut and packaged on a back board, wrapped in cellophane with twine and Kraft printed gift tag.