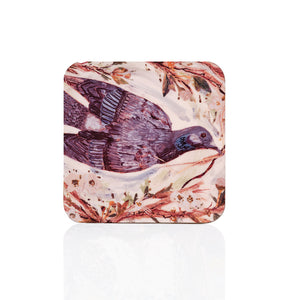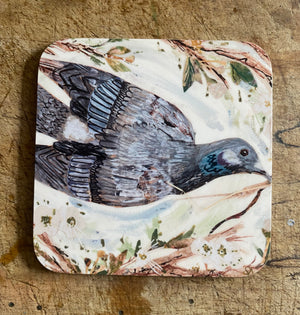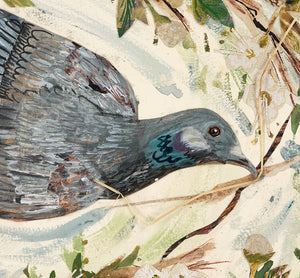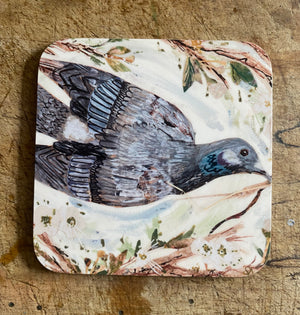 Pigeon in the blossom - High Gloss Hardback Coaster
"Pigeon in the blossom"  Drinks Coaster
My coasters are 90mm by 90mm (square) with rounded corners, high gloss finish and 3mm deep. They give such a clarity to artwork and are very hardwearing.
Can be wiped clean, please do not immerse in water or put in the dishwasher.
Lovingly made in the U.K.