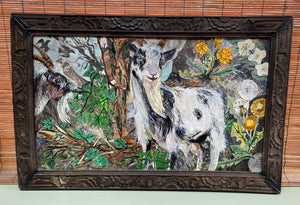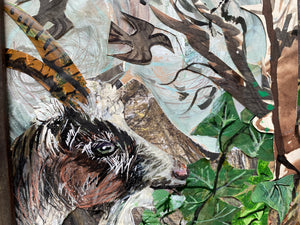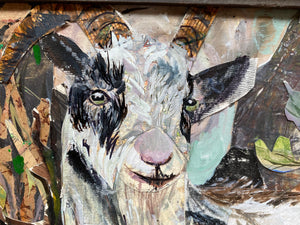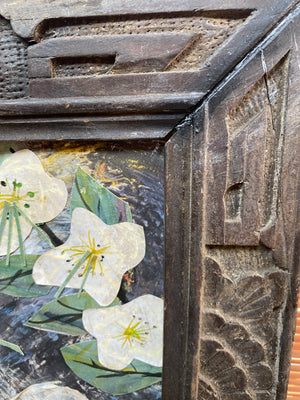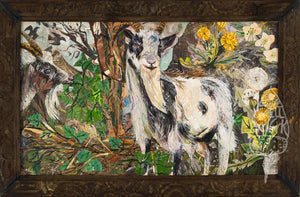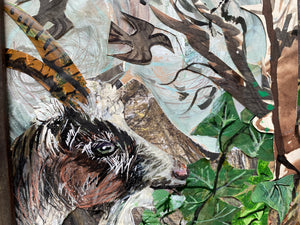 Cheddar goats- Original Mixed Media Framed Painting.
"Cheddar goats" A mixed media painting on a wood panel. I have used a rich combination of collage, paste papers, Indian inks, acrylic paint and pastel.
Mounted into an antique folk art carved picture frame and left unglazed.
Inspired by a recent trip to Cheddar gorge with the speckled goats along the rock face.
The painting is made up of intricate layers of papers and collage, typical of my style and technique.
Dimensions: 65cmx40cm (inc Frame).
Extreme care and attention will be given to packaging this painting for shipping.